Medical Informatics (MSc)*
Informatics for people - Informatics with people
International Master's program in the heart of the Alps
In the Master's program in Medical Informatics at UMIT TIROL, you will become an internationally sought-after expert who shapes digitization of health care. In accordance with our motto "Informatics for people - Informatics with people", our students learn to look beyond the technical horizon. They learn to analyze current problems in healthcare in interdisciplinary settings and to develop and implement socio-technical solutions - for modern, high-quality healthcare that is affordable also in the future.
The recent year has once again impressively demonstrated the enormous opportunities of digitization in healthcare. Applications such as virtual doctor visits, mobile health apps, intelligent and networked patient records, or "AI" for decision support are essential for sustainable healthcare. New powerful methods of analyzing health-related data enable deep insights for medical research ("data science"). These developments will sustainably advance the healthcare system of the future and change healthcare delivery.
Medical informatics is the key discipline for these developments and thus much more than "computers in healthcare". Medical informatics describes how clinical knowledge is created, how it is shared, and how it is put to good use in patient care and research. Medical informatics is significantly driving the development of healthcare and is as important today as anatomy and pathology were in the last century.
We know how to do medical informatics, and have been doing so for 20 years - Our graduates from UMIT TIROL hold top national and international positions.
We bring science and practice together - Our students benefit from a broad network of cooperation partners from industry, healthcare and research.
With us you are not a number, but part of a motivated team - We learn and teach in small groups with committed students and teachers and maintain direct contact with each other.
With us you are on the safe side - The quality of the program has already been tested and officially confirmed by the European Federation of Medical Informatics. State accreditation by AQ Austria has already been applied for.
We look beyond the horizon - English as the language of study, opportunities for a semester abroad at our partner universities and renowned teaching staff offer you excellent career prospects in diverse, exciting and future-proof professional fields, both nationally and internationally.
The professional opportunities in medical informatics are excellent!
The Master's program enables graduates to pursue a wide range of careers with various employers, including public and private health care institutions, hospitals and nursing and social care facilities, the health IT industry (software, hardware, medical technology), health IT consultancies, social security and statutory health insurance institutions, universities and research institutes, manufacturers of medical devices, health authorities, the civil service and public administration.
An important core task for graduates is the solution of relevant problems from practice or research by analysis, conception, introduction and evaluation of modern IT solutions in health care as well as their support and continuous further development according to the state of practice and research.
Depending on prior qualifications, individual specialization and professional experience, career opportunities include IT project management or team or department management in healthcare facilities or in healthcare networking, requirements engineering, solution engineering, product management, software quality assurance, sales or customer management, regulatory affairs and quality management of medical devices, consulting for healthcare facilities, clinical data analysis, research and development departments, and collaboration or management of academic research projects.
To ensure the best possible employability of our graduates, the qualification profile is geared towards international comparability of the training, but of course also takes into account the regional and national context.
Scientifically founded and at the same time application-oriented qualification for a responsible activity in the eHealth and Health IT area with connectivity to a further, relevant doctorate.
Strong practical and application orientation through interlocking of theory and practice, in cooperation with partners from health care institutions and eHealth industry.
Integration of the technical with the socio-organizational perspective on information systems, also taking into account ethical, social and legal framework conditions.
Future topics of medical informatics are core topics in the study program: clinical information systems, health networking and eHealth, health data & decision science, and biomedical engineering.
Individual opportunities for specialization through a broad range of options from various topics in the 3rd semester as well as through a practical module and the Master's thesis.
Promotion of critical reflection skills of opportunities, but also of challenges and limitations of methods and technologies of medical informatics.
Research-guided teaching through integration of research projects and internationally research-active teaching staff.
Promotion of active and passive English language skills through English as the essential language of instruction.
Student-centered, competence-oriented teaching in a blended learning format with a combination of classroom teaching and guided self-study.
Promotion of subject-specific and interdisciplinary competencies through activating learning tasks, learning from complex case studies, small group discussions, competency-oriented forms of examination, practical project and Master's thesis.
The program is already accredited by the European Federation of Medical Informatics (EFMI). The quality of the program is thus internationally confirmed. State accreditation by AQ Austria has already been applied for.
Successful graduates of the Master's program in Medical Informatics acquire the following competencies:
They recognize and analyze medical informatics problems from research and practice, including unfamiliar situations, and develop and evaluate approaches to solutions based on the current state of research and technology and taking into account relevant laws and professional ethics;
They design, implement, manage, and evaluate healthcare information systems from both tactical and strategic perspectives, in healthcare facilities as well as across facilities, in close collaboration with other healthcare and medical technology professionals;
They identify, model, integrate, analyze, and visualize health-related data and information, contributing to answering relevant clinical or scientific questions and to generating and harnessing this new knowledge in health care;
They design projects independently and in a self-organized manner and can also implement and evaluate them in a responsible and goal-oriented manner in a managerial position and in accordance with customary standards;
They are able to work competently in interdisciplinary teams, recognize different perspectives and communicate their own positions and results professionally and in a manner appropriate to the target group in German and English;
They are able to work systematically on scientific issues, taking into account the international state of research, using appropriate research methods and avoiding scientific misconduct, thus contributing to the progress of science and communicating results to the international scientific community;
They acquire knowledge of new topics, methods and procedures in medical informatics independently and in a self-organized manner (lifelong learning) and critically reflect on these with regard to practical applicability. In this way, they bring new knowledge into their field of work and drive innovations and developments there;
They also reflect on the ethical and practical challenges of medical informatics solutions in healthcare and critically evaluate solution concepts from this perspective as well.
Integrated interdisciplinary learning objectives are also aimed at, i.e. social competence (e.g. team and project management), methodological competence (e.g. information procurement, analysis skills, communication and presentation techniques) and self-competence (e.g. ability to reflect, tolerance for diversity of opinion).
The study program is offered in German and English. Depending on the topic and covered literature, some modules are thus taught in English, others are taught in German.
Therefore, both German language skills and English language skills are required on the level B2.
Sufficient knowledge of German is recognized if a school leaving certificate from a German-speaking school is presented or if evidence of a German-language course of at least 2 years can be provided. Alternatively, a current language certificate (not older than 2 years, language level at least B2) can be presented.
Sufficient English skills are recognized if a positive grade in English can be seen in the school-leaving certificate or in the last annual certificate issued by a school in the EU / EEA including Switzerland, or if a minimum of 2 years of study in English has been successfully completed. Alternatively, a current language certificate (not older than 2 years, language level at least B2) can be presented.
If this proof cannot be provided in advance, the applicants will have the opportunity in the admission interview to prove that they have sufficient language skills in other ways. If the proof is not convincing, the study and examination committee can impose a supplementary examination as a prerequisite for admission.
In the first two semesters, a sound technical and methodological training is offered in the following core subjects of medical informatics:*.
Clinical Information Systems
Health Data & Decision Science
Health Networking and TeleHealth
Biomedical Engineering
In the third semester, the student's individual specialization and profile formation takes place. For this purpose, a wide range of individually selectable courses is available to you (module 14).
In the practical project (module 15), a concrete practical problem is worked on using the methods learned in cooperation with a health care facility or a health IT company. Here we can draw on our broad cooperation network.
In the fourth semester, the Master's thesis is written and defended.
Overview of the modules* (each module comprises 5 ECTS credits, unless otherwise stated):
1. Semester:
Modul 1: Health IT Project Management and Process Engineering
Modul 2: Software Product Management and Requirements Engineering
Modul 3: Health Data & Decision Science and Machine Learning
Modul 4: TeleHealth and Consumer Health Informatics
Modul 5: Biomedical Technologies and Interfaces
Modul 6: Interdisciplinary Perspectives of Medical Informatics
2. Semester:
Modul 7: Health Information Systems and IT Strategy Management
Modul 8: IT Security and Risk Management
Modul 9: Data Integration for Clinical Data Analytics
Modul 10: Clinical Research Informatics and Infrastructures
Modul 11: Certification of Medical Software and Devices
Modul 12: Applications of Machine Learning in Health Care
3. Semester:
Modul 13: Research Methods and Scientific Writing
Modul 14: Advanced Methods in Medical Informatics (15 ECTS-Credits)
Modul 15: Applied Practice in Medical Informatics (10 ECTS-Credits)
4. Semester:
Modul 16: Master's thesis (30 ECTS-Credits)
* Accreditation by AQ Austria has been applied for.
The following group of people can be admitted to the Medical Informatics program:
Bachelor graduates of Medical Informatics who now wish to continue their education in a scientifically oriented manner at a renowned university and with the ability to pursue a doctorate after their graduation;
Bachelor graduates of Computer Science who see their professional future in the health care sector and are therefore now looking for a scientifically based education in Medical Informatics (with the ability to connect to a doctorate);
Bachelor graduates from mechatronics, medical technology or comparable technical or engineering subjects who see their professional future in the healthcare sector and therefore wish to continue their education in medical informatics on a scientifically sound basis and with the ability to pursue a doctorate;
Bachelor graduates in natural sciences or economics (e.g. medicine, physics, biochemistry, psychology, business administration, law) who have already completed a supplementary postgraduate course in computer science or medical technology and now wish to continue their scientific training in medical informatics with the possibility of obtaining a doctorate.
An admission interview is held with each applicant to clarify previous experience, motivation and personal goals as well as to get to know each other and to provide personal advice.
The Master's program in Medical Informatics comprises 120 ECTS-Credits.
In addition to attendance phases at UMIT TIROL, the program also includes phases of guided self-study as well as an internship and the Master's thesis. Classroom teaching takes place in approximately two block days per week, so that the study program is compatible with part-time professional work or family commitments.
Upon successful completion of the program, the internationally recognized academic degree of Master of Science (M.Sc.) is awarded.
The Tyrolean private university UMIT TIROL attaches great importance to intensive education and close personal contact between teachers and students. Therefore, a maximum of 30 students are admitted per year.
The tuition fees of the Master's program in Medical Informatics amount to 490,- Euro per semester. Students of UMIT TIROL can apply for state study support.
Do you have any further questions? Then do not hesitate to contact us! Ass.-Prof. Dr. Werner Hackl is available for a personal consultation, appointments are possible at any time.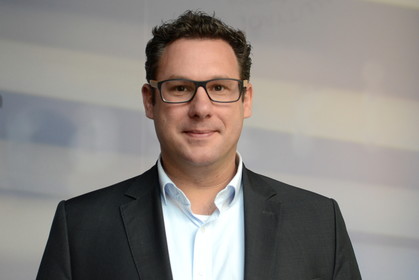 Contact
Ass.-Prof. Dipl.-Ing. Dr. Werner Hackl
Assistenzprofessor

werner.hackl@umit-tirol.at
t +43 50-8648-3806
f +43 50-8648-673806
If you would like to find out whether the Master's program in Medical Informatics at UMIT TIROL is right for you, we will be happy to advise you personally at the next information afternoon.
Please note that the general information regarding UMIT TIROL during this afternoon is presented in German. Afterwards, we are happy to give you information on the study program of Medical Informatics in English.
Here you can register for the information afternoon.
Here you can register for our newsletter. Please select "Gesundheitsinformatik" as your topic. We will then inform you about our activities and offers in medical informatics.